Leadership Team
Yuki Tsaroya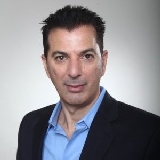 Yuki is a seasoned entrepreneur and investor, as well as a managing partner for several IT and Telecom staffing companies. With his vision and twenty years of entrepreneurial experience he has changed the landscape of the staffing industry by investing and coaching industry leaders and managers on how to build a successful, repeatable and scalable business model.
Yuki is a graduate of The College of Management and Academic Studies, Tel Aviv, Israel, where he holds a Bachelor of Arts in Business Administration – Accounting and Finance. Yuki is also a Certified Public Accountant.
Vic Velevis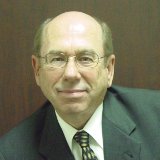 Vic leads all new business and market development initiatives. He has more than 20 years of experience leading sales organizations in technology and staffing companies. Vic brings a wealth of business development understanding, performance metrics and client service optimization to Fusion Solutions.
Prior to joining Fusion Solutions, Vic served at Director and Vice President levels at Hudson, a global technology staffing firm, where he led the North American telecom staffing business. Before Hudson, Vic was a Regional Vice President at SCB Computer Technology (now part of Ciber). Earlier in his career, Vic served in sales and regional management positions at a division of Schlumberger.
Vic is a graduate of Loyola University Maryland where he earned a Bachelor of Arts degree in Accounting. He is a former officer with the US Army where he served as a tank platoon leader.
Fatima Abbas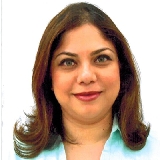 Fatima has over nine years experience in the Telecommunications industry in the areas of Staffing, Recruitment, Sales, Account Management and Operations.
At Fusion Solutions, she manages a large team of Technical Recruiters supporting IT and Telecom clients. Instrumental in initiatives company-wide.
Besides Management, she worked as a Technical Recruiter as well and am involved in hiring engineers who support design, development, integration, verification, testing and deployment of hardware, software, networks and solutions. She have successfully placed engineers for vendors and operators at all levels, from a Junior Test Engineer to a Senior Solution Architect.
At Fusion, she is the go-to person for immigration related issues and has successfully placed consultants on visas.
Prior to joining Fusion Solutions, she was employed at PDS Tech as a Technical Recruiter and Account Manager supporting some of the key accounts.
Fatima is a graduate of the University of Texas at Arlington where she holds a Bachelors of Science degree in Economics, Minor: International Business.