Fusion Solutions, Inc. Names Vic Velevis Vice President of Sales and Business Development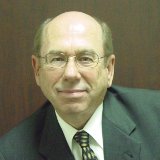 Dallas, TX – July 10, 2006 Fusion Solutions Incorporated, a leading provider of staffing solutions for telecom companies announced today that it has named Vic Velevis as Vice President of Sales and Business Development.
Vic leads all new business and market development initiatives. He has more than twenty years of experience leading sales organizations in technology and staffing companies. Vic brings a wealth of business development understanding, performance metrics and client service optimization to Fusion Solutions.
Prior to joining Fusion Solutions, Vic served at Director and Vice President levels at Hudson, a global technology staffing firm, where he led the North American telecom staffing business. Before Hudson, Vic was a Regional Vice President at SCB Computer Technology (now part of Ciber). Earlier in his career, Vic served in sales and regional management positions at a division of Schlumberger.
Vic is a graduate of Loyola College in Maryland where he earned a Bachelor of Arts degree in Accounting. He is a former officer with the US Army where he served as a tank platoon leader.
"I look forward to working with Vic in his new role and am confident he will be a key contributor to our continued growth," said Tahir Hussain, founder and CEO of Fusion Solutions. "We're on track to double our size again over the previous year and I am proud that Vic is a part of our organization."
ABOUT FUSION SOLUTIONS
Fusion Solutions, Inc. is a Dallas, Texas based company that provides a comprehensive range of staffing services for the telecom industry. Their services include contract and contract-to-hire staffing, as well as client searches for full-time employees. Fusion Solutions also provides specialized solution development, integration and implementation services. The company was founded in 2002 and is one of the largest certified minority-owned telecom staffing providers in the State of Texas. For more information about the services they provide, visit www.fusionsolutionsinc.com.
Media Contact
Marina Griffin
214.432-7491
marina@consulttus.com